Overview of WillowFlex Filament
WillowFlex is a flexible 3D printing filament made from compostable raw materials. By combining material science, plastic production experience and new applications, WillowFlex is one of the most interesting 3D print filament options on the market. The filament is made from compostable raw materials (E.U. EN13432 and U.S. ASTM D6400), produced from non-GMO, US-grown corn stocks and has been tested by NSF International to be safe from phthalates, BPA, cadmium and lead. This makes it particularly interesting for fashion, toy and medical applications. The material was developed from the beginning as a bioplastic made to disrupt manufacturing by outperforming traditional plastics.
This 3D printing filament also has unique technical properties because of its formulation. WillowFlex is a material that prints cleanly even on a cooled bed, has strong compatibility with other thermoplastics including PLA and is generally simple to work with. It also maintains its flexibility and stability above 100°C and below 0°C which allows a wider application range than most competing conventional flexible, plastic filaments. The final material is durable, strong and pliable.
Technical Data Sheets for WillowFlex 3D Printing Filament
WillowFlex was developed by strong partners with a long history in plastic development and production. From the beginning, we were looking to create a stable filament, produced with the consistency needed for long printing cycles and reliable performance. As a flexible filament, this was particularly important as the nature of the material already puts us 2-3 times slower then hard plastic materials.
The raw material used to make WillowFlex has also been confirmed to compostability standards EN 13432 and ASTM 6400. We have also put care into selecting coloring for our 3D printing filament that are completely mineral based or other non-harmful (food-safe) materials For large volume production, the same tests could be performed directly on WillowFlex 3D printing filament.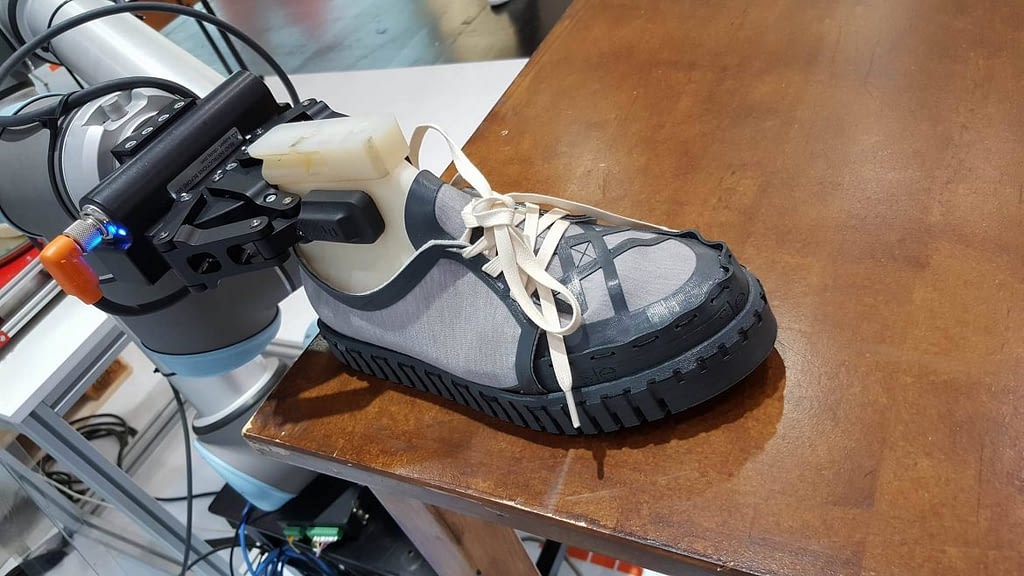 Industrial Use Cases for FDM 3D Printing
The most interesting WillowFlex applications have been in the fashion industry including clothing and footwear. But other smaller-industrial applications have included consumer goods, film props, toys and small-scale consumer goods.
We are at a turning point of moving from hobby and prototyping to serial applications from large producers around the world. 3D printer filament is especially interesting for spare parts and interior parts. For these applications, there is less focus on clean surfaces and more on pure function. WillowFlex is targeting these types of applications as entry points into the larger manufacturing landscape.