In 2015, Kickstarter backers brought WillowFlex into its initial production run. In 2019, we began producing WillowFlex for industrial 3D printing as additive manufacturing moves into serial production. A big driver for keeping costs low are materials becoming reliable using consistent quality and offering unique material properties for specific use cases. WillowFlex has spun-off from BioInspiration to focus specifically on developing the filament line for industrial 3D printing and developing new material formulas for new applications.
Riding the Wave of Additive Manufacturing
When WillowFlex was launched, there was a vision for 3D printing that everyone would have their own printer and free, high-quality models would provide quality objects with a click. This was the climate that WillowFlex used to ship 300g spools to 50 countries around the world in the first year of business.
But now, 3D printing has matured into additive manufacturing. There are a different set of demands for the industrial 3D printing production floor. One of the early indicators for WillowFlex came from their work with SLEM who created a production line of 3D printers and robotic arms that created shoe soles using WillowFlex. The following year SLEM had an array of Ultimaker printers do a sample small series production. Shoe producers in Europe and the US have been one of the most common requests for the material. But other industries including fashion and consumer products have also starting turning to WillowFlex for product development and small production runs.
Brian Crotty, the former CEO of BioInspiration will now be focusing specifically on developing WillowFlex 3D print filament forward to better serve the specific needs of industrial production.
"As additive manufacturing increases production of real-world components and products, we want to make sure that WillowFlex and natural, high-performance materials are part of that production landscape. WillowFlex is a unique material. Not only is the raw material compostable, but it also has no harmful ingredients and is neutral for body contact. This makes it a perfect match for products that have skin contact, touch food or will become the toys that are played with by our children."
Brian Crotty, CEO, WillowFlex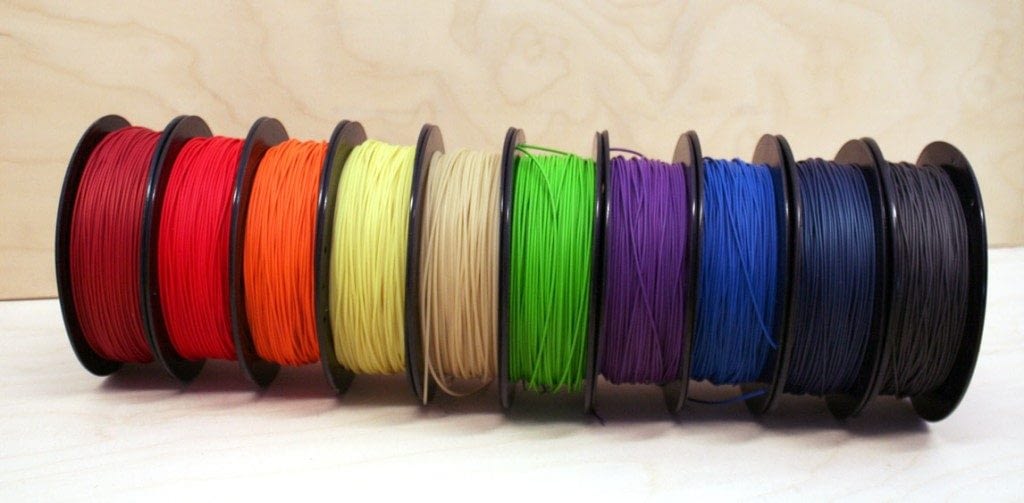 BioPlastic with Unique Material Properties
WillowFlex Filament is in a different class then the standard plastic palette based on both the composition of the plastic and the technical properties of the material. The strongest aspect is the heat resistance that helps it to maintain stability even up 105° C and to remain malleable without cracking as the temperature approaches -15° C. The "matte texture" of the material provides a different tactile experience from most plastics. It is a very forgiving material to use in production. These all help position WillowFlex as a reliable, high-performance 3D filament that is ripe for industrial 3D printing.
But all of these advantages did not simply come by chance. It was the work of a strong partnership. The raw material that composes WillowFlex was developed by GreenDot BioPlastics. These biomaterial experts have been developing a number of first in class materials that have met both European and American standards for compostability as well as solving concrete product needs.
WillowFlex was the initiative from Brian Crotty and 3dk.berlin to work directly with the GreenDot lab to adapt that bioplastic for the unique production requirements of industrial 3D printing which places a different set of demands on the material. WillowFlex is one of the signposts that shows that nature-friendly is not a trade-off against performance.
Strong Development Partners
WillowFlex will be taking a two-pronged approach in the coming months leveraging the strong partnerships that helped launch the filament from day one. First, they will be expanding their filament portfolio to provide solutions for industry in terms of spool size, print performance and material properties. 3dk.berlin will continue to be their production partner and are known for the filament production quality they deliver in Germany and across Europe.
The second approach will be working more closely the material scientists at Green Dot and the development lab at 3dk.berlin to release custom formulas for specific industries, technical properties, or developing entirely new material properties using composites.
"As industrial applications for 3D printing rise, so will the pressure on material providers to deliver reliable, specialized filaments and powders that support this series production. Material scientists will soon become just as important as machine manufacturers in making serial additive manufacturing a reality."
Brian Crotty, CEO, WillowFlex
Strong, adaptable partners like Green Dot and 3dk are essential for a production network that can serve the requests and demands of additive manufacturing as it matures. WillowFlex is in a unique position to bring additional performance and natural edge into the next stage of manufacturing.
About WillowFlex
Based in Berlin, WillowFlex offers a line of 3D printing filament that is high-performance, resilient and made from compostable raw materials. Their filament has been used by prototypers, students, researchers and industry for five years. Since 2017, WillowFlex has also begun overseeing completion of 3D print projects using WillowFlex from design to execution. The WillowFlex team is working on launching their own products based on both WillowFlex filament and Terratek® plastic.
For more information please visit WillowFlex.com
About Green Dot Bioplastics
Green Dot Bioplastics serves brand-owners, plastics processors and designers, helping them to lighten the environmental footprint of the products that consumers use every day, offering a wide-range of bioplastics and biocomposites designed to meet the growing demand for more sustainable plastics.
For more information please visit www.GreenDotBioplastics.com.
About 3dk.berlin

3dk.berlin was founded as the youngest business branch of the BERNHARDT plastic-processing GmbH in 2014. In our factory located in Berlin we combine innovative processing techniques with the know-how of more than 50 years of experience in plastic processing and industrial extruding procedures. At present we test and develop our filament with 11 different 3D-printers at our laboratory in Berlin. Especially the printing-quality is monitored here, as a constant quality of the used materials and a good printer-adjustment are crucial parameters for a flawless 3D-FDM-printing
For more information please visit 3dk.berlin